CD-Reviews N-P
POP EVIL – Versatile (2021)
(7.102) Jano (10/10) Crossover/ US Metal
---
---
­­
­
­
­
­­
­
­Pop Evil habe ich vor kurzem über Spotify kennen gelernt und der erste Track von "Versatile", "Let The Chaos Reign", hat mich echt etwas weg gehauen. Ich war daher sehr überrascht, als ich sah, dass die Band seit 2001 existiert und "Versatile" ihr bereits 6. Album ist. Die Platte hat es auch einfach nur in sich! Der Sound ist knallig, rund, drückend und perfekt und Musikalisch sind die Amis echt eine Wucht, gerade Leigh Kakaty macht am Gesang echt eine ganze Menge her. Zwischen ruhigen und poppigen Gesanglinien geht's in gerappte Parts und kraftvolle Schreie echt sehr gut zur Sache.
Kein Song ist hier wie der andere und es passt trotzdem alles perfekt zusammen. "Let The Chaos Reign" ist eine richtig fette New Metal Nummer und bereits mit dem zweiten Track "Set Me Free" haben wir eine Hammer geile Crossover Powerballade?... oder So etwas in der Art. "Breathe Again" ist dann wieder eine Mischung aus Nu Metal und Industrial und mit "Work" haben wir hier eine Pop/Rock/HipHop irgendwas Nummer, die wiederum einfach nur knallt. "Inferno" ist dann die richtige Power Rock Ballade die mir noch gefehlt hatte und "Stronger (The Time Is Now)" könnte auch wieder so Vieles sein.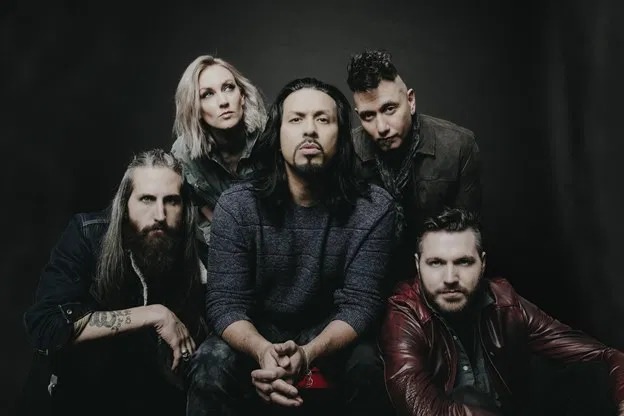 Ihr lest es bereits raus, hier wird nur so mit verschieden Stielen der Rock Musik gespielt und genau so sollte eine Crossover Platte sein. Man entdeckt so viel in der Musik und ich finde es klasse. Ich denke die richtigen und "Trv" Metal Heads können damit nichts anfangen aber jeder der auf Bands wie Soil,Breaking Benjamin, 3 Doors Down, The Calling und wie sie nicht alle heißen steht bekommt hier eine mega coole Platte mit so vielen Facetten wie ich es selten gehört habe.
Anspieltipps: "Alle"
---
Bewertung: 10 von 10 Punkten
---
Tracklist:
01. Let The Chaos Reign
02. Set Me Free
03. Breathe Again
04. Work
05. Inferno
06. Stronger (The Time Is Now)
07. Raise Your Flag
08. Human Nature
09. Survivor
10. Worst In Me
11. Same Blood
12. Fire Inside
---
---
---