CD-Reviews H-J
BILLY IDOL – The roadside EP (2021)
(7.324) Olaf (8,5/10) Rock
---
---



Bitte, liebe Metal Polizisten, drückt mal drei Hühneraugen zu und hört auf zu jammern, wenn Ihr seht, dass ich hier ein Review zu Billy Idol schreibe, denn auch Ihr habt schon zu "Rebel yell" die Bierkrüge erhoben, bei "White wedding" lauthals mitgegrölt und seid mit der Liebsten/dem Liebsten bei "Eyes without a face" in den Infight gegangen, oder etwa nicht? Seht Ihr, und genau deswegen freue ich mich sehr darüber, dass der scheinbar nicht gealterte Billy mit "The roadside" nach 7 Jahren endlich mal neue Songs veröffentlicht, die auch noch so gut sind, dass man sich richtig dolle auf ein komplettes Album freut.

"Rita Hayworth" startet den Reigen und entpuppt sich als flotter Midtempo Rocker, bei dem man ganz klar die Trademarks von Billys kongenialen Partner Steve Stevens heraushört, der endlich wieder ins Songwriting involviert ist und für den nötigen Drive sorgt. Das etwas schnulzige aber nicht minder starke und bereits im Vorfeld veröffentlichte "Bitter taste" zeigt hingegen deutlich Billy Idols ganze Stärken und man hört sofort, um wen es sich handelt. Kaum ein Sänger im Musikbusiness hat solch eine markante Stimme, die er hier gewinnbringend einsetzt und auch wenn der Song ein wenig zu sehr nach Chris Isaak klingt macht das Teil ebenso Spaß.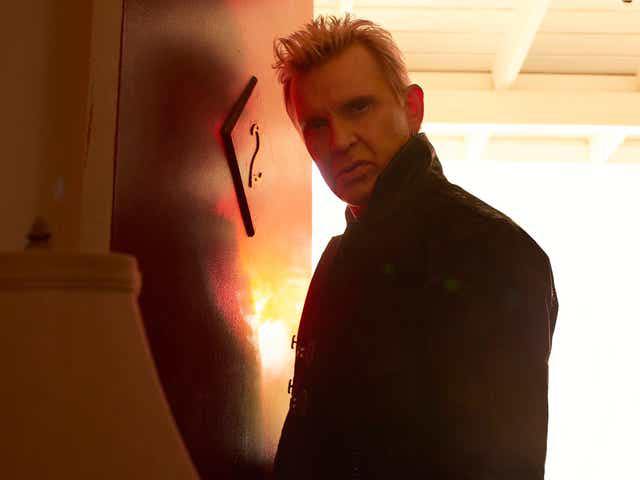 Mit "U don't have to kiss me like that" hat frappierende Ähnlichkeiten mit dem früheren Hit des Blondschopfs namens "Dancing with myself", doch wird er dadurch schlechter? Definitiv nicht, doch innovativ ist das nicht unbedingt. Dafür punktet der etwas country-lastige Rausschmeißer "Baby put your clothes back on" wieder, der vor allem mit seiner smoothigen Slide Guitar für eine tolle Stimmung sorgt.

Ja, ich persönlich freue mich darüber, dass der gute Billy Idol scheinbar die Kurve gekriegt, solch starkes Material in der Hinterhand hat und uns den Mund auf ein hoffentlich bald erscheinendes ganzes Album macht. Starkes Teil und prima geeignet, dem bald einsetzenden Herbstblues energisch entgegenzutreten.
---
Bewertung: 8,5 von 10 Punkten
---
01. Rita Hayworth
02. Bitter taste
03. U don't have to kiss me like that
04. Baby put your clothes back on
---
---
---