CD-Reviews N-P
NEKROMANT – Temple of Haal (2021)
(7.527) Olaf (8,3/10) Heavy / Doom Metal
---
---



Wenn man einen Tag nach Heiligabend aus dem Fenster schaut, entdeckt man (zumindest in der bundesdeutschen Hauptstadt) nichts, außer Grau, Kälte und scheiß Nieselregen. Und dazu passend liefern die Schweden Nekromant den passenden Soundtrack, der dieses unwirkliche Wetter noch etwas grauer erscheinen lässt.

"Temple of haal" nennt sich der nunmehr dritte Rundling des 2016 zu Grabe getragenen Serpent-Nachfolgers und ohne zu übertreiben kann man von einem Quantensprung in der Entwicklung der Heavy Doomer sprechen, die auf dieser Scheibe wahrlich ihre eigene Identität gefunden zu haben scheinen.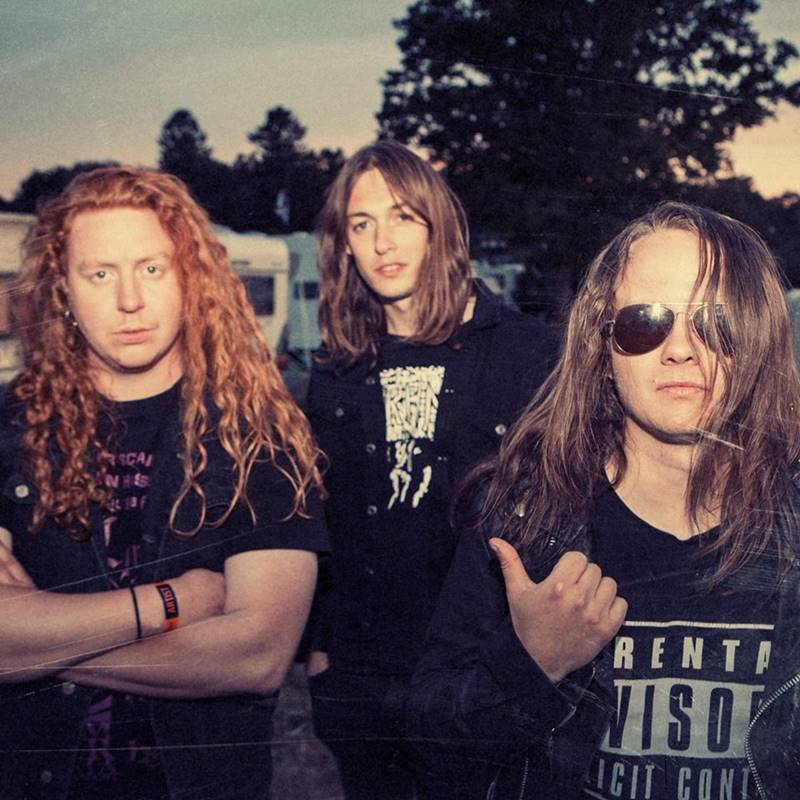 Ein paar nette Stoner/Sludge Einlagen, gepaart mit saufetten, schon fast Trouble lastigen Riffs und einer über allem thronenden, sagenhaft intensiven Stimme von Mattias Ottoson, der es mit seinem Timbre schafft, die Atmosphäre jedes einzelnen Sogs perfekt umzusetzen. Ja ok, Originalität sieht vielleicht anders aus, doch im Gegensatz zu der allen Ortes vollkommen zu Unrecht abgefeierten Mastodon ist "Temple of haal" zu jedem Zeitpunkt nachvollziehbar, zum Mitgehen geeignet und nervt nicht so, wie die eben angesprochene Scheibe. Im Gegenteil.
Es zeigt sich einmal mehr, dass es nicht unbedingt mehr als 3 Leute benötigt, um unfassbar ergreifende und packende Musik zu schreiben und diese ebenso spannend umzusetzen. Nekromant können mit dieser Entwicklung durchaus auf einen Durchbruch hoffen, der bei dem hier vorliegenden Material durchaus gerechtfertigt wäre. Richtig gutes Zeug!
---
Bewertung: 8,3 von 10 Punkten
---
01. Sileni
02. The woods
03. Olórins song
04. Nekrolith
05. Vaenir dreams
06. King serpent
07. Häckle kint
08. Temple of Haal
09. Behind the veils of eyes
---
---