---
---
CD-Reviews H-J
JIMBO´S GARAGE – Jimbo´s Garage (2022)
(7.899) Baka (7,5/10) Hard Rock
---
---




Jimbo´s Garage bedient sich aller Spielarten und Stile der 80er Jahre und das mit großer Leidenschaft, die im Gesamtpaket nicht viel Platz für negative Punkte lässt. Dennoch welche aufweist. "Living The hard Way" eröffnet das Album und bietet gleich besagtes Zeitzeugnis. Bei der Gestaltung des Sounds und den Arrangements hat man sich viele Gedanken gemacht, obwohl es trotz immer wiederkehrendem Chorus eintönig klingen mag. Durch die Aufnahme hört es sich kraftvoll und frisch an und rollt gut vor sich hin. Das Ende des Songs bietet eine schöne, leicht im Hintergrund gesteckte, Blues Gitarre, die sich perfekt in den Stil einbindet und man genießen kann.

"Now We´re Strangers" geht da schon langweiliger einher. Die Vocals wirken fehl am Platz und setzt nur auf klassische Phrasierungen und der Text ist auch nicht gerade innovativ. Die Backingband klingt auch nicht wie auf dem ersten Track so schön nach vorne gehend. Eine Melodie und immer wiederholender Refrain. Die kleinen rhythmischen Spielereien retten den Song auch nicht.

Äußerst deutlich kommen die 80´s Klänge im dritten Track zur Geltung. "Dancing With The Devil" ist eine typische Heavy Nummer mit einer lockeren coolen Bassline, die im Gitarren Solo Part fett zur Geltung kommt. Die Breaks, seitens der Drums, in diesem Song sind diesmal besser platziert und heben den Song hervor. Spätestens ab hier merkt man, dass die Chorus Wiederholungen einen Stil darstellen sollen. Man kann sich mit anfreunden.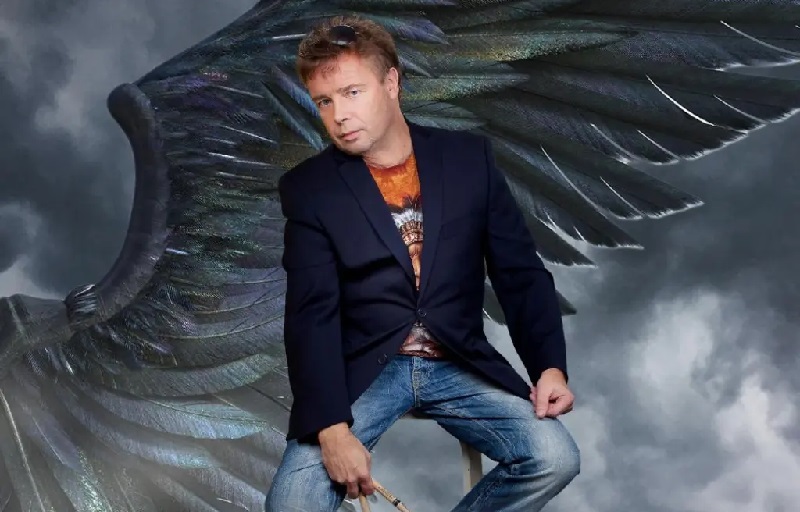 Eine Ballade darf natürlich auch nicht fehlen. "Dreamer" brilliert mit einer sehr schönen Stimmung. Die Wahl der Harmonien stellt einen Höhepunkt der Platte dar. Die Stimme kommt auch am besten zur Geltung und der Sänger zeigt sein Können. Das Vibrato in seiner Stimme sind eine Empfehlung wert. Das Gitarren Solo darf in solch einer Ballade nicht fehlen. Ein recht ruhiges, verhaltenes Solo, aber dennoch gut in die Musik eingebunden.

Trotz seiner Geradlinigkeit und guter Arrangements schafft es die Platte nicht, dass der Funke überspringt. Vielleicht ein anderer Mix und ein anderer Sound seitens der Instrumente hätte den Glanz des guten Songwriting mehr zum scheinen gebracht. Gerade als Drummer, der das Album und die Keys eingespielt und die Platte geschrieben hat, würde man einen anderen Sound erwarten.

Anspieltipps: "Living The Hard Way"
---
Bewertung: 7,5 von 10 Punkten
---
---
---
---
---
---