---
CD-Reviews A-D
DEATHSWARM – Forward into oblivion (2021)
(7.010) Olaf (8,5/10) Death Metal
---
---




Mal ehrlich, woher bezieht die Wrieziener Todesbleischmiede um Herrn Unglaube nur immer solch hammergeile Truppen? Ich meine, die wachsen ja nun ooch nich uffe Bäume, liegen im Baumarkt im Regal und fallen einem unvermittelt in den Schoß…oder vielleicht doch? Die neueste Errungenschaft der Krachmaten von FDA Records nennt sich Deathswarm, kommt aus Schweden und zocken…trommelwirbel…progressiv angehauchten 70er Jahre Ambient mit Djent Einschlag. Quatsch, Ihr Dödels…was werden die bei dem Namen, dem Herkunftsland und dem Label wohl runterreißen?

Jawolla, lupenreinen, fetten und extrem geilen Death Metal der ganz alten Schule. Da winken gerne mal Nihilist um die Ecke und LG grinst von seiner Wolke herab, nebenbei beschäftigt mit dem Öffnen seines drölfzigsten Bieres. Die Kollegen Haag/Eriksson riffen um die Wette, als wäre der Leibhaftige hinter ihnen her und Frontmann Heval Bozarslan klingt wie ein angepisster Bastard aus Karl Willets und Mätti Kärki. Ergo: Geil und zwar so richtig!

Deathswarm nutzen die gesamte Bandbreite des traditionellen Elchtods, schleppen sich manchmal tonnenschwer durch vereinzelte Passagen, um dann vollkommen unvermittelt die Tempo-Keule zu schwingen und dem verdutzten Hörer hinterrücks eins überzuziehen. Dazu ist das Teil megafett produziert und beinhaltet somit all das, was den Papa angenehm halbsteif werden lässt. Ihr braucht es so richtig schön oldschoolig besorgt? Oben auf den "Kaufen" Link klicken, und zwar PRONTO!!!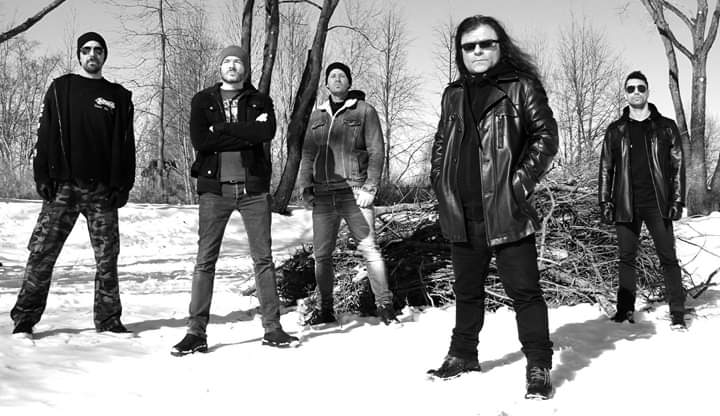 ---
Bewertung: 8,5 von 10 Punkten
---
01. We still burn
02. Unshackle the Jackal
03. Where death is recrowned
04. Army of shadows
05. Unblessed by catharsis
06. The poet and the meat cleaver
07. Deus ex nihilo
08. The eating blood
09. In the wells they await
---
---
---
---
FESTIVAL TIPS 2021
Tja...wohl doch erst wieder 2022...
---
---